Ambrosio's BDSM & Leather Clipart Library
This clipart section is dedicated to Amy from Dallas
To the best of my knowledge these images are public domain. Some of these images come from less specialized clip art web sites and CD librariess. Some of these I made myself and I offer for unrestricted public use.
If you are the legimate owner of one of these images and I posted it in error, please notify me.
Backgrounds

Disks

3D design by Master Lordstar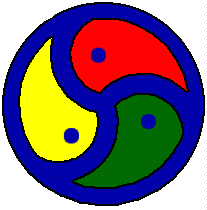 created by J-Star and freely offered for your use.

Other